Deans Message
Dear Students,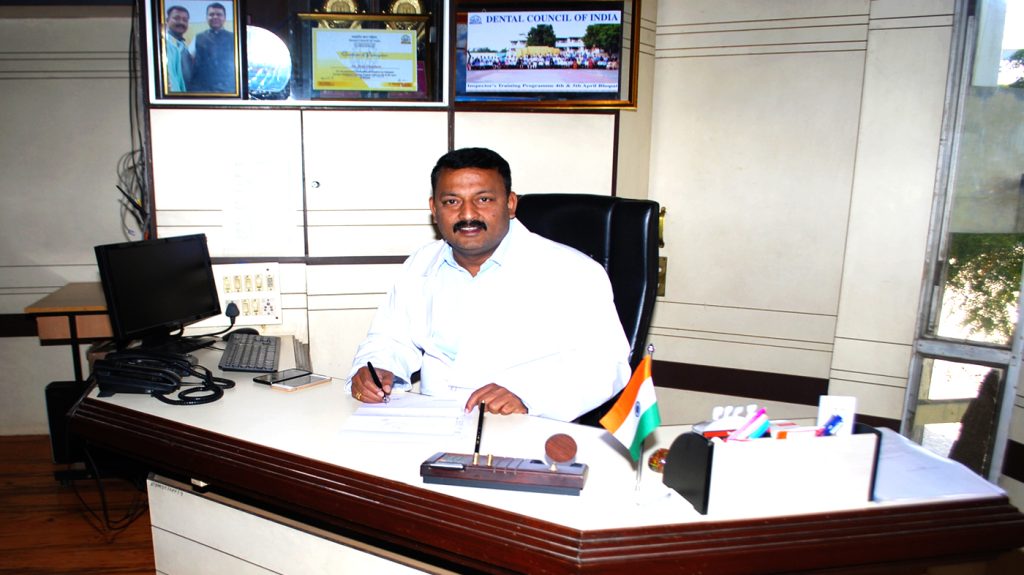 It has been rightly said "Medicine is a science of uncertainty and a art of Probability" It gives me immense pleasure to be a Dean and member of the accomplished Dental fraternity of ACPM Dental College in Dhule, having a historical growth since last three decades. Under the august auspices of the management and with their dynamic support, the college has branded itself in transformation of students in proficient skilled Dental Teachers' professionals working as Dental teachers, specialist, and super specialists globally. The college has been blessed with generations of Dental Surgeon , who have excelled in patient care, research, and Dental education attributed to an extensive imbibing of skills by the faculties and mentors in our Institute. Since inception, the faculty of ACPM Dental College, the students are drawn nationally and motivated by the rich cultured environment, learner centered skills and knowledge delivery and transformed in scholars and researchers in Dental fields, providing patients with innovative treatments and sharing their discoveries with society. Our students have demonstrated their contributions on national and international platform, practicing institutional core values and Dental professionalism

The college envisages its responsibility to embrace new ways of educating and learning — and new technologies enable our students to meet exciting changes in health care. We always look forward to adopt new models of training, from inter-professional education to competency-based learning, practice emerging educational technology including simulation, open online courses and social media. I'm encouraged by the quality and growth of activity in these areas across the Faculty.

ACPM Dental College has grown exponentially and is now a leading Dental education imparting Undergraduate and Postgraduate education in Dental Sciences as well as recognized health care institution with OPD and Laboratories equipped with state of art facilities providing wide array of diagnostic services & tertiary health care facilities, thus catering to a rural and urban community in north Maharashtra at a very economical cost.
On behalf of our faculty and staff, I am pleased that you have decided to begin your professional journey and spend your precious years for professional development at this college. The management and faculty is delighted to welcome you and guide you on your journey of Dental professional transformation.
Principal
Dr. Arun S. Dodamani
(Professor H.O.D.)
A.C.P.M. Dental College